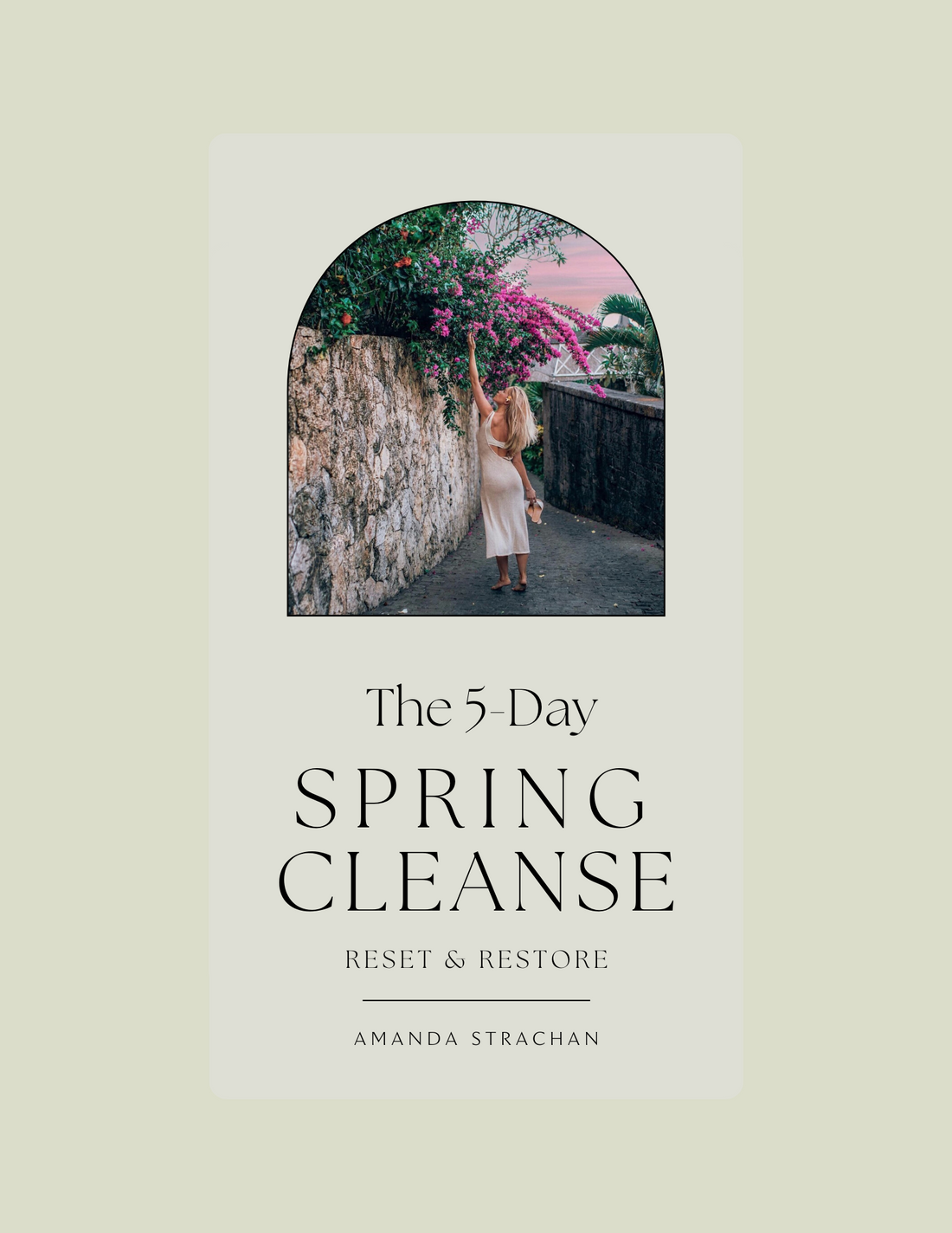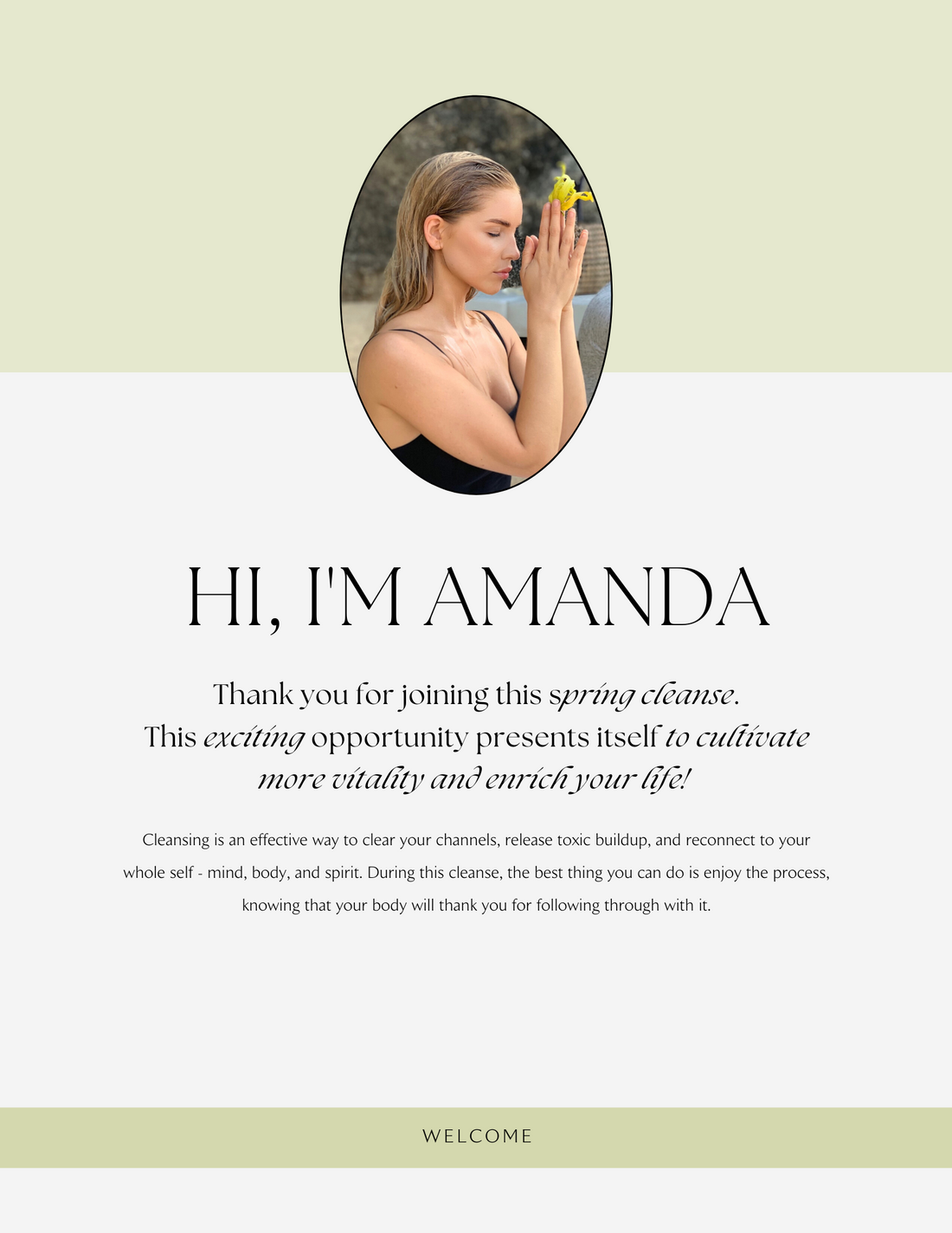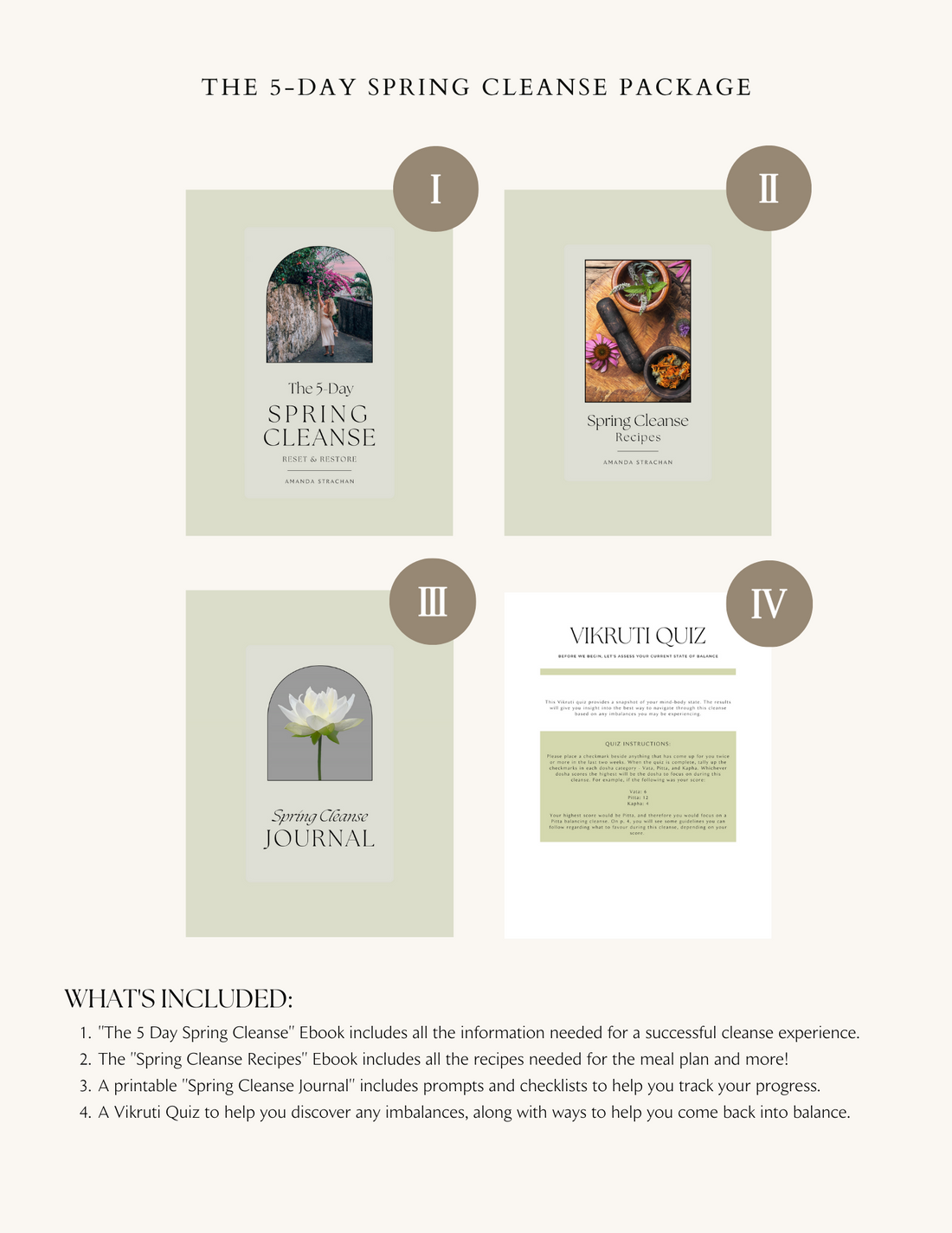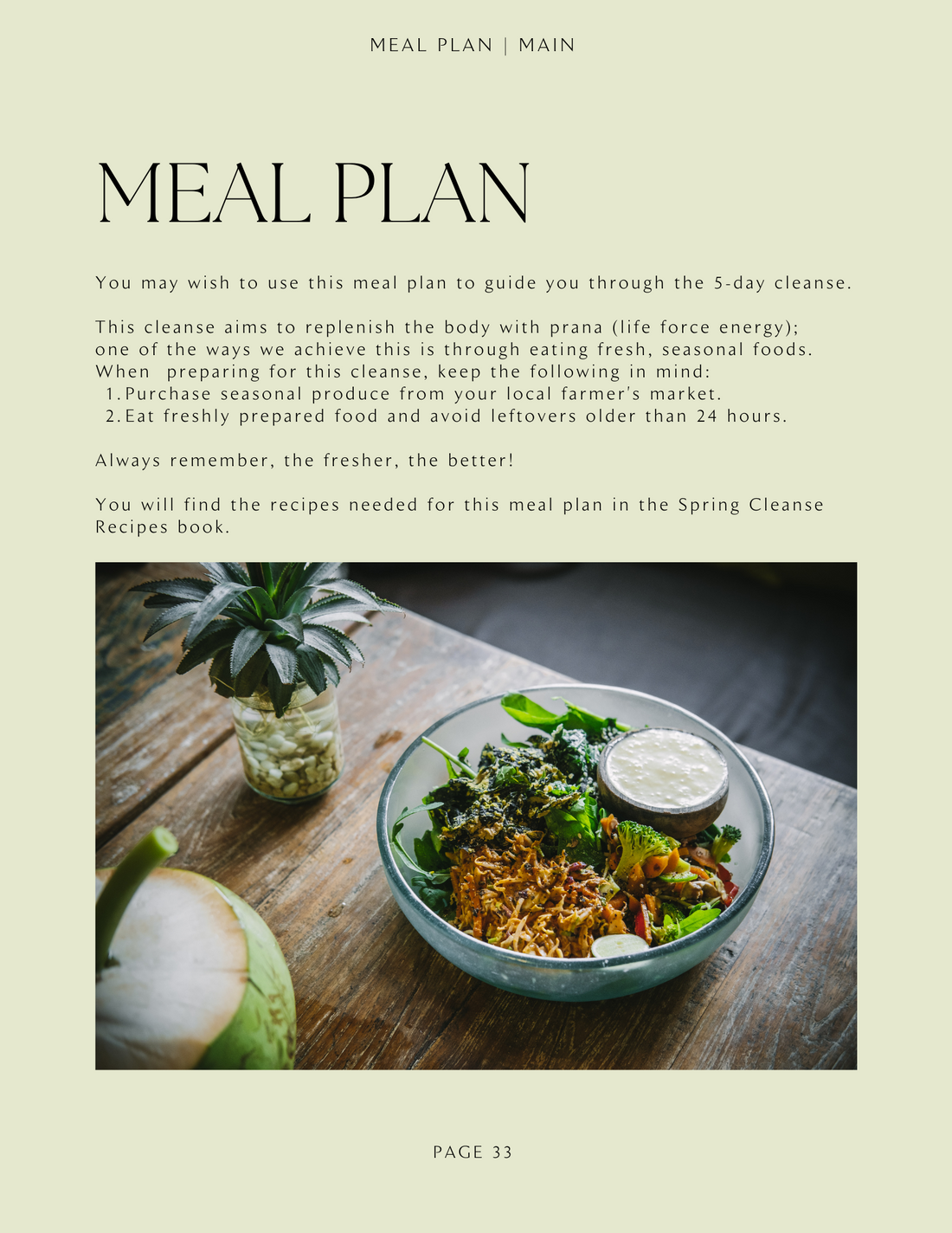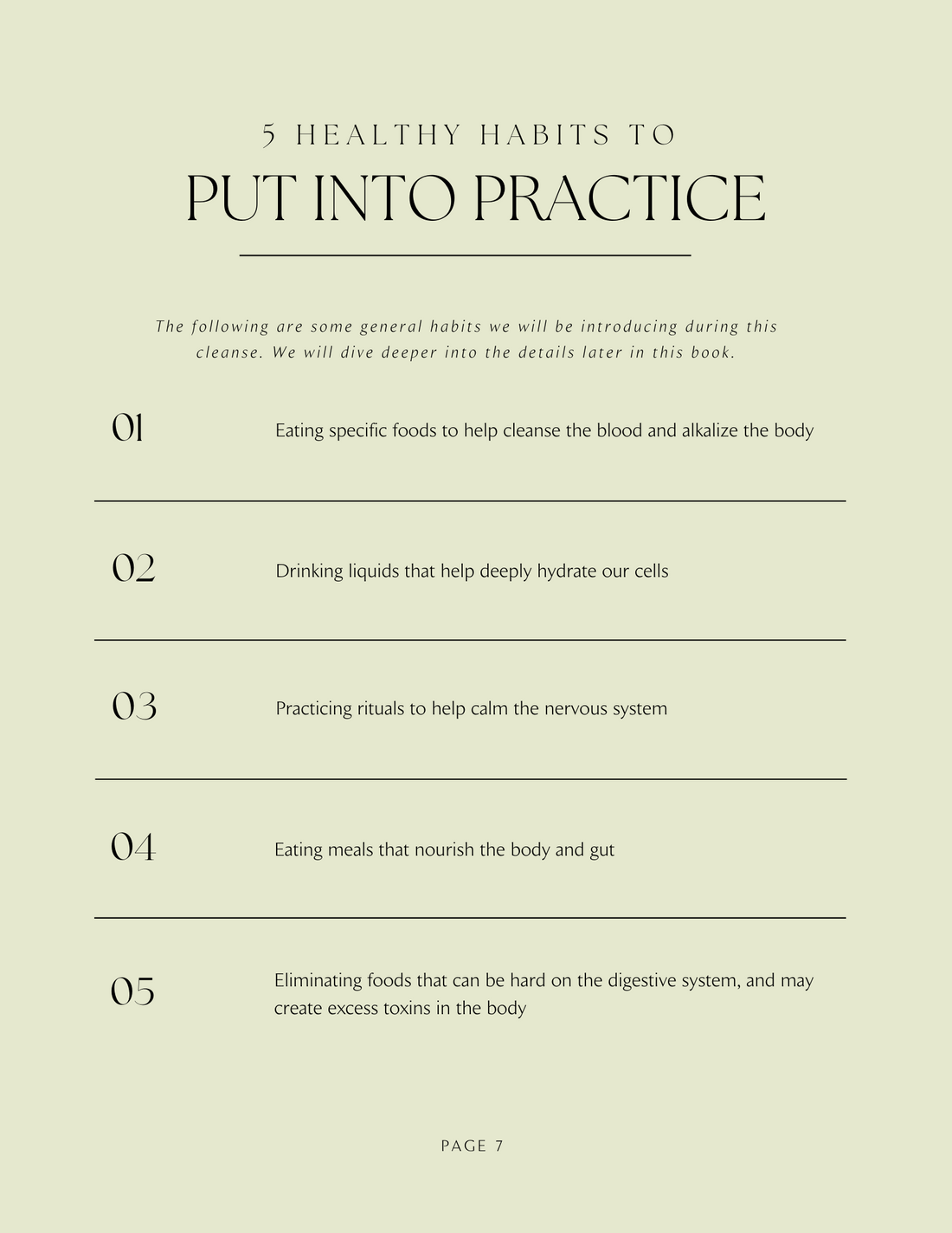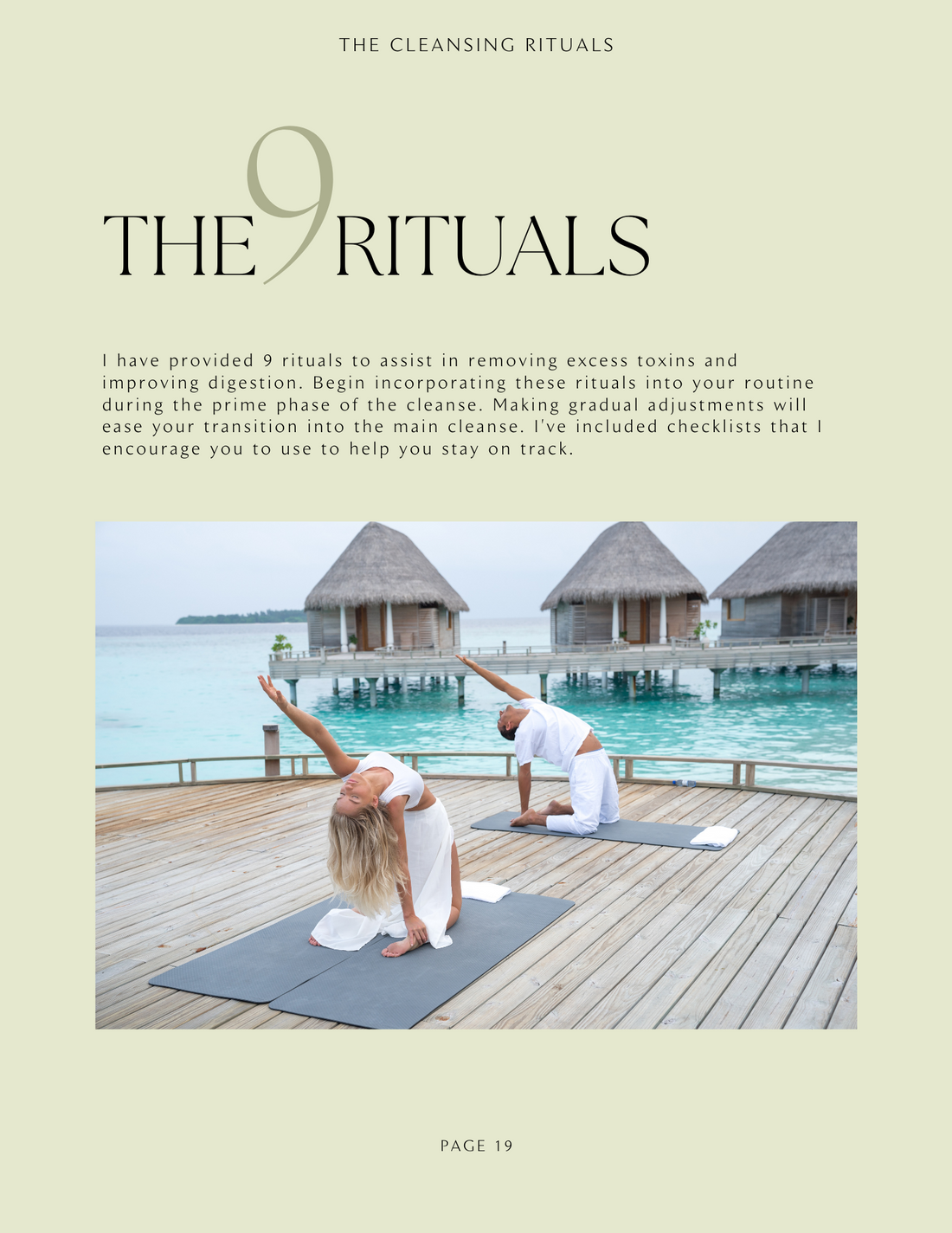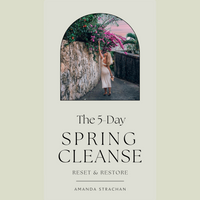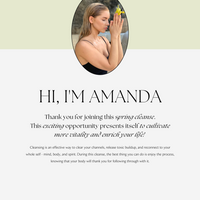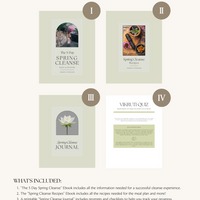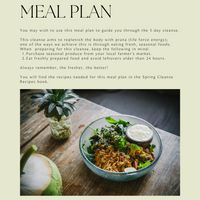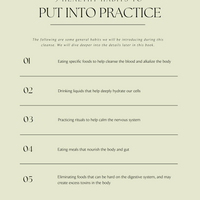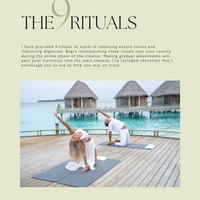 Spring is the season of
transformation and new beginnings – a wonderful time to cleanse, reset, and let go of what no longer serves us. It also happens to be the time when everyone wants to get their bodies summer-ready, so I've got you covered!
In this 5-Day Spring Cleanse, we will eat foods that help purify the blood, alkalize the body, and support overall gut health. It will leave you feeling energized, lighter, brighter, confident, and more! It's worth noting that this cleanse is not one that leaves you feeling deprived – I designed it to provide an enjoyable experience, with delicious, satiating, nourishing recipes and daily rituals that will not only feel fulfilling and reinvigorating but will also help you get in the best physical and mental shape possible.
Restore. Reset. Rejoice!
People who have fully dedicated themselves to this program have experienced the following results:
· Increased energy
· Improved focus & clarity
· Weight loss
· Improved complexion
· Emotional balance
· Better sleep
· Better digestion
· Decreased bloating
· Decreased stress
· Fewer cravings for unhealthy foods
· A lighter and brighter mind-body
· A deeper connection to self
· Alignment with the circadian rhythms
· Increased mindfulness
· A better understanding of how to kick bad habits to the curb
· A BOOST in confidence

It's time to discover how wonderful you are capable of feeling! I will be here to help guide you every step of the way.
If you have any medical conditions that should be considered before taking part in a seasonal food cleanse, please contact your doctor to inform them and ask if this cleanse will be suitable for you. If your doctor makes any suggestions, please adhere to them. This cleanse is not meant to replace medications, diagnose, cure, or treat any condition or disease. If you have concerns or personal struggles throughout this cleanse please seek help from a professional.
If any of the recipes provided in this cleanse include any ingredients you are allergic or sensitive to, please omit them from the recipe, or avoid that particular recipe all together.
You may contact me if you wish to replace the ingredient with something that is safe for you.
The purpose of this cleanse is to support your body to move into balance while aligning with the rhythms of nature.
· A 5-day meal plan that you can use every spring
· 8 tips on how to amplify your cleanse
· 35+ delicious, satiating, and nourishing recipes
· A grocery list
· A list of foods to avoid and enjoy so that you can alter the cleanse to suit your individual needs
· A Vikruiti quiz to help you determine your doshic imbalance
· A list of foods and spices you can incorporate into your meals to help your body get into alignment according to your specific imbalance
· Guidance through the pre-cleanse and post-cleanse to ensure you ease your body in and out of the cleanse properly
· 9 cleansing rituals to help you de-stress, digest, and detox
· Daily checklists
· A simple method to help you kick poor eating habits to the curb
· Mindful eating practices to help enhance digestion, calm the nervous system, and balance your body-mind
· Daily and weekly emails to help guide you through the cleanse and understand your body better
· FREE: A printable journal including prompts to help you track your progress
· So much more!

Cleansing is not just a means of helping to rid our bodies of excess toxins – it's also a great opportunity to explore ourselves on a deeper level. It's an opportunity to help us understand our habits, let go of what no longer serves us, and use self-reflection to grow and move forward with new perspective.

Throughout this cleanse, we will eat foods for the season and incorporate foods and spices to assist our bodies in gently releasing excess mucus and toxins. This helps bring our bodies into balance as we move through the changing seasons. I developed this cleanse to ensure you will feel grounded and satiated. It is so important to be gentle with ourselves to allow our bodies to heal and reset.

I suggest easing your body in and out of any cleanse. The main cleanse is 5 days, but I recommend you prepare your body 14 days before the cleanse and 14 days after for best results. This involves slowly removing the foods to be avoided leading up to the main cleanse, and slowly introducing those foods again for 14 days after the cleanse. This will ensure you have the most enjoyable cleanse possible. If you aren't willing to prep your body for 2 weeks, I recommend at least 5 days before and after the cleanse. As always, do whatever is right for you.

This cleanse is offered as a guide. If something isn't working for you, it's okay! A key part of coming back into balance is by honouring your unique needs.
WHY CLEANSE?
Cleansing is an opportunity to grow closer to ourselves, turn inward and make mindful decisions that nourish our body, mind, and soul. On a physical level, a mindful spring cleanse helps our bodies to release excess mucus and toxins. Spring is a season to let go of what we have stored over winter. In spring, the snow is melting, flowers begin to bloom, and the environment around us is changing. Similarly, there are changes happening within us – as the macrocosm, so the microcosm. The body starts decongesting all the buildup that occurred over winter, and our needs begin to change. When we take part in a mindful spring cleanse, it allows us to honour these changes. 
Throughout this cleanse, we will eat foods for the season and incorporate foods and spices to assist our bodies in gently releasing excess mucus and toxins. This helps bring our bodies into balance as we move through the changing seasons. 
A CLEANSE THAT'S SUITED FOR ME
"The way this program adapts to your needs is so wonderful. By taking the quiz, I was able to learn more about my dosha imbalance and how I can move through the cleanse successfully by adapting the recipes to suit my needs. I am looking forward to Amanda's future Ebooks and courses so that I can learn more about Ayurveda and holistic health."
- Jennifer
Clear skin for the win!
"I experienced a multitude of benefits including clear, GLOWING skin, and some stubborn fat loss! This is my new go-to cleanse for spring."
- Kari
LOVE THIS UNIQUE CLEANSE
"I've done a lot of cleanses in my lifetime, but none like this. This cleanse took me further than I expected to go. I was able to turn inward and release some of the emotional toxins that I had been holding onto unnecessarily. I really submerged myself in this cleanse and came out feeling bright, confident, and ready to conquer anything that lies ahead!"
- Savannah
My bloating is gone!
I'm normally ALWAYS bloated; after starting this cleanse, the bloating is gone and a lot of my digestive issues have cleared up!"
- Madison